Story by Richard Scott
David Barrie is the latest Canadian referee who has retired his whistle for a development position with one of Canada Soccer's Provincial Member Associations. Barrie was appointed Ontario Soccer's new Match Official Development Manager in October 2023 after 14 years on the Canada Soccer National Referees List. He follows in the footsteps of Juan Márquez who in July 2022 took on a similar role as the Director of Referees for Soccer Nova Scotia after eight years on the Canada Soccer National Referees List.
"I've been fortunate to have had many incredible experiences with refereeing and it feels fantastic to start the next chapter in my career," said Barrie. "The skills I have gained will assist the next generation of Match Officials within Ontario."
Márquez is just a little over a year into his role with Soccer Nova Scotia and he sees just about everything when it comes to refereeing, including the local Nova Scotia assignments for the 2023 Toyota National Championships in Halifax that complemented Canada Soccer's assigned officials for the men's and women's amateur competitions. Márquez officiated his last professional match last 23 July in Halifax when the Wanderers drew 1:1 with FC Edmonton in a 2022 CPL match. He had already started his new role less than three weeks earlier.
"To still be around the game and to be able to help and to give back (was something I wanted the) same way I had received so much from so many people in the referee community," said Márquez this year. "I didn't know I was ready to be a teacher, but I knew that I was ready to continue helping as much as I could." Barrie will have a role in "supporting, developing and providing more opportunities for female Match Officials" and he will focus on the recruitment and retention of Match Officials at the grassroots level. He recently officiated his last professional match on 1 October in Toronto when York United FC beat Atlético Ottawa in the second-last week of the 2023 CPL regular season.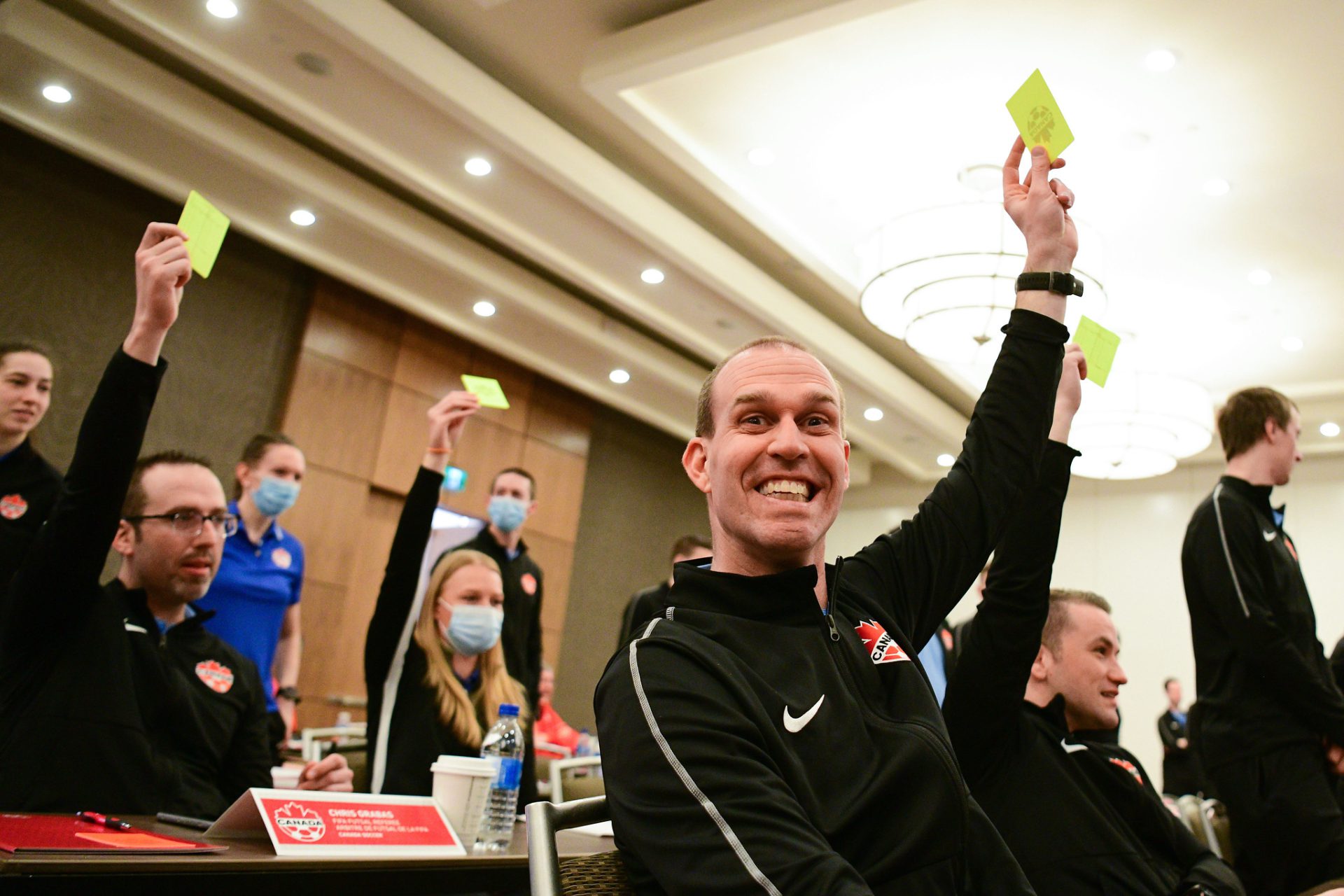 "I always wanted to make sure that whatever I did, I put 100% into the effort and that every decision I made was done with integrity based on the information that I had at the time," said Barrie. "When I stepped on the field, I wanted to make sure that I did everything I could to be in that best position possible to make the most critical decision with the information that I have."
Both Barrie and Márquez were officials in the CPL when the league launched in 2019 and both had assignments in the Canadian Championship including several Semifinal matches over the years. Barrie was also assigned as a Fourth Official for the delayed 2020 Canadian Championship Final in 2022 while Márquez was assigned as a Fourth Official for the 2015 Canadian Championship Final.
In their time as referees, the game has changed immensely in Canada, especially with the evolution of the professional game and the introduction of the Canadian Premier League.
"The growth within Canada has been crazy and the support we get now within Canada Soccer has grown exponentially," said Barrie. "Certainly the Laws of the Game will always evolve and it's important that we're aware of that, but certainly for me the biggest thing has been the investment made by Canada Soccer and making sure we are ready to step on that field to do the best that we can."
Barrie also paid credit to the addition of Referee Fitness Coach Kevin Wildfong because, "working with him was one of the main reasons I was able to get to 2023 and still be relatively in the same shape."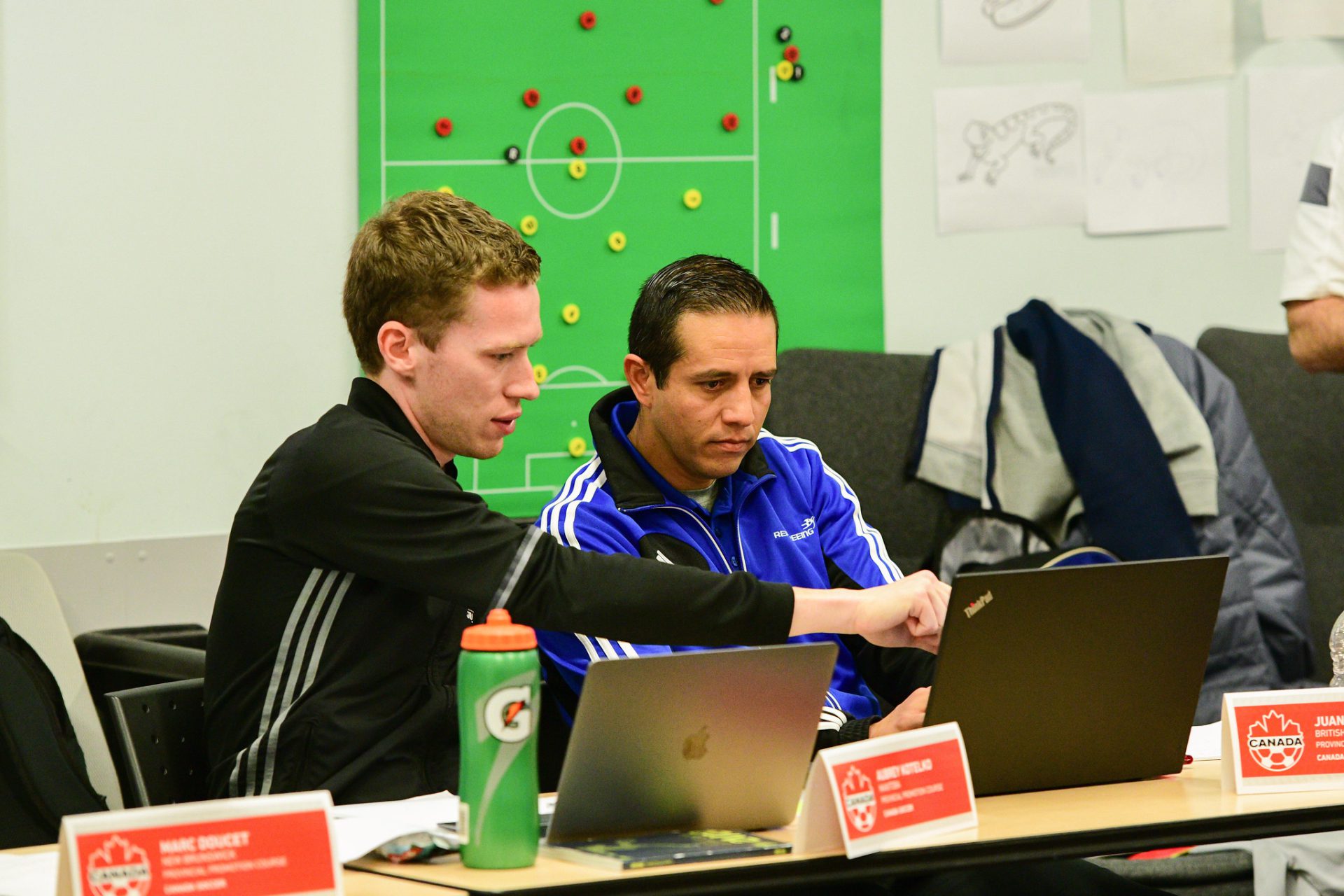 Márquez said that while referees have come to expect fans, coaches and players to point their fingers, referees should expect even greater scrutiny in the years to come thanks to the game's technology and the use of video replays. As such, referees need to do more to prepare themselves mentally, not just physically, to be in the best condition when officiating a match.
"The game is the same (and yet) the intensity, strength and speed is growing, but what has really changed is the scrutiny, especially the scrutiny of referees," said Márquez. "We now see the little details every day and so it can be easier to blame the officials."
Márquez also said that referee coaching and referee mentoring should not be overlooked as a key foundation to the development of referees. From his short time at Soccer Nova Scotia, he noted that being on the field with young referees and being able to give them feedback has been one of the most rewarding parts of his new job.
"It's the reason I decided to take this job."
So while Barrie and Márquez may no longer be officiating at the centre of the action, they still have lots to contribute and they have found rewarding new roles to keep them in the game. That's a good thing for Canadian soccer and the development of Canada's next generation of referees.