Atiba Hutchinson has left club football after more than 20 years as a professional footballer with his last 10 seasons at Beşiktaş JK in Turkey. Celebrated and beloved as a club legend, Atiba helped his club win three Süper Lig titles, a Turkish Cup, a Turkish Super Cup, reach the Quarterfinals in UEFA Europa League and the Round of 16 in UEFA Champions League. He made more than 300 competitive appearances for Beşiktaş through to his last match on Saturday 3 June 2023.
He was honoured four days later in the club's last home match of the 2022-23 season in İstanbul before he joined Canada Soccer's Men's National Team for the Concacaf Nations League Finals in Las Vegas. Club President Ahmet Nur Çebi presented him with a commemorative trophy and flowers before kick off and then the legend Hutchinson said his good byes to his adoring fans after the final whistle.
"I am proud of you and my teammates, I love you very much," said Hutchinson to his fans. "I am grateful for this club. Our president has been very supportive of me. I spent the best days of my life here. Thank you so much to everyone for the love shown to me."
Beşiktaş finished the season in third place after the 3:3 draw on Wednesday 7 June while the 40-year old Hutchinson scored in his last appearance away on 3 June against nearby rivals Kasımpaşa, a 5:2 victory at Kasımpaşa Stadium which is just a handful of kilometres away from the Beşiktaş home grounds at Vodafone Park. Hutchinson said it felt like a home match with a few thousand Beşiktaş fans taking over a corner of the stadium. He scored with the last kick of his career on a penalty well into added time.
At the club's training grounds after their Tuesday pre-match team meeting, Hutchinson took a few moments to personally thank players and staff from the club.
"We walked out of the meeting and I just saw the amount of people (from the club), you know the people that you don't even notice the work that these guys put in and the effort to really make sure that things are in order for the players," said Hutchinson. "The players are well taken care of so that we don't have to think of other things except for being on the pitch. These are the same faces I've been seeing for the last 10 years, day in and day out… that's when it hit me that this is basically my last speech to these people.
"I just wanted to thank them for everything that I have been through with the club, I was just very grateful and appreciative that so many people wanted to be there for my last goodbye."
On matchday, every player's warmup jersey featured the words "Thank you Atiba" while their match jerseys featured specially-designed player numbers with a collage of Atiba images.
"It was so cool. They really did very well with everything to make it amazing for me. Again, I was just blessed and really happy that they thought that way of me. It was a great night with the fans in the stadium chanting my name, so I went around to say thanks to everybody. Then I did it again at the end of the game and had a chance to just say thanks to everyone."
Eleven years before he signed with Beşiktaş, he signed with the Toronto Lynx on 26 July 2002 for the last month of the USL A-League season. After wrapping up a Canada U-20 camp in Houston, he joined the club for his debut at Stade Claude-Robillard on Wednesday 7 August against the Impact de Montréal. He got the start in midfield and played early into extra time before the Lynx pulled off the 2:1 victory. In all, he played four matches that month, but the Lynx failed to make the playoffs.
From there, he was off to Europe for the 2003 season with Östers IF and the rest, as they say, was history. He spent one season at Östers IF, two seasons at Helsingborgs IF, five seasons at FC København in Denmark (where he won four Superliga titles and the Danish Cup), and three seasons at PSV Eindhoven (where he won a Dutch Cup in 2012).
He then joined Beşiktaş JK on 31 July 2013 where he initially signed a two-year contract for the 2013-14 and 2014-15 seasons. He led Beşiktaş JK to back-to-back Süper Lig titles in 2015-16 and 2016-17, a third Süper Lig title along with the Turkish Cup in 2020-21, and the delayed 2021 Turkish Supercup in January 2022.
"It was amazing, some of the best moments I've had as a football player," said Hutchinson. "There were so many amazing memories that were made there, from winning championships to just what the fans gave to me as a person, how much love they showed for me over and over for over 10 years."
Hutchinson hopes to play a few more matches in Canada colours starting with this week's Concacaf Nations League Finals from 15-18 June. Canada will face Panama in the Semifinals on Thursday 15 June and then crossover to meet an opponent from the Mexico-USA clash on Sunday 18 June at Allegiant Stadium.
Both of Canada's Concacaf Nations League Finals matches will be broadcast live on OneSoccer, available as a linear channel on Telus' Optik TV (Channel 980), on the fuboTV Canada platform as well as online at OneSoccer.ca, and through the OneSoccer app. Fans will find extended coverage for the matches across Canada Soccer's digital channels on Instagram, Twitter, Facebook, TikTok, and YouTube featuring the hashtag #CANMNT.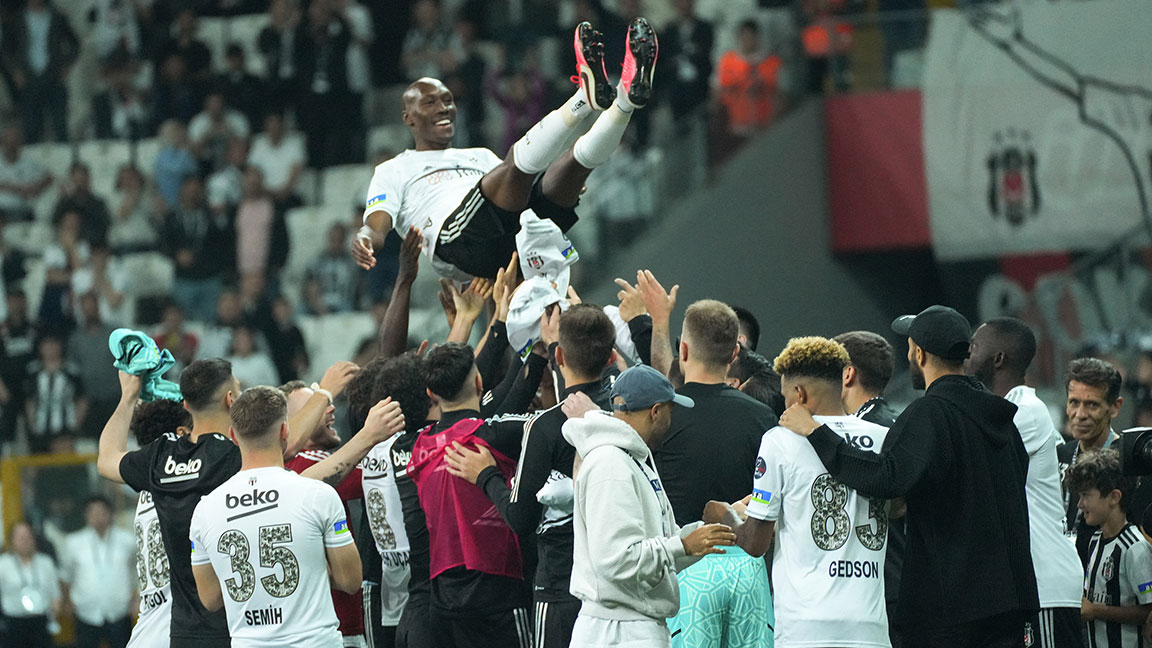 Words by Richard Scott – Photos by Beşiktaş JK