Canada Soccer's inaugural Toyota eNational Championships will take place LIVE on Twitch.tv/CanadaSoccer with the Xbox Championship set for 27 February and the PlayStation Championship set for 28 February. Twenty competitors that qualified for the Finals out of the Provincial & Territorial Qualifying brackets on 20 February have their sights set on being the first-ever Canada Soccer Toyota eNational Championships winners.
"We are pleased to expand our National Championships offerings to include the fast-growing eSports space and to provide an eNational Championship for gamers in consideration that the Toyota National Championships and Futsal Canadian Championship were not able to be played due to the ongoing Covid-19 pandemic," said Peter Montopoli, Canada Soccer's General Secretary. "We wish all competitors the very best and look forward to crowning a National Championship winner."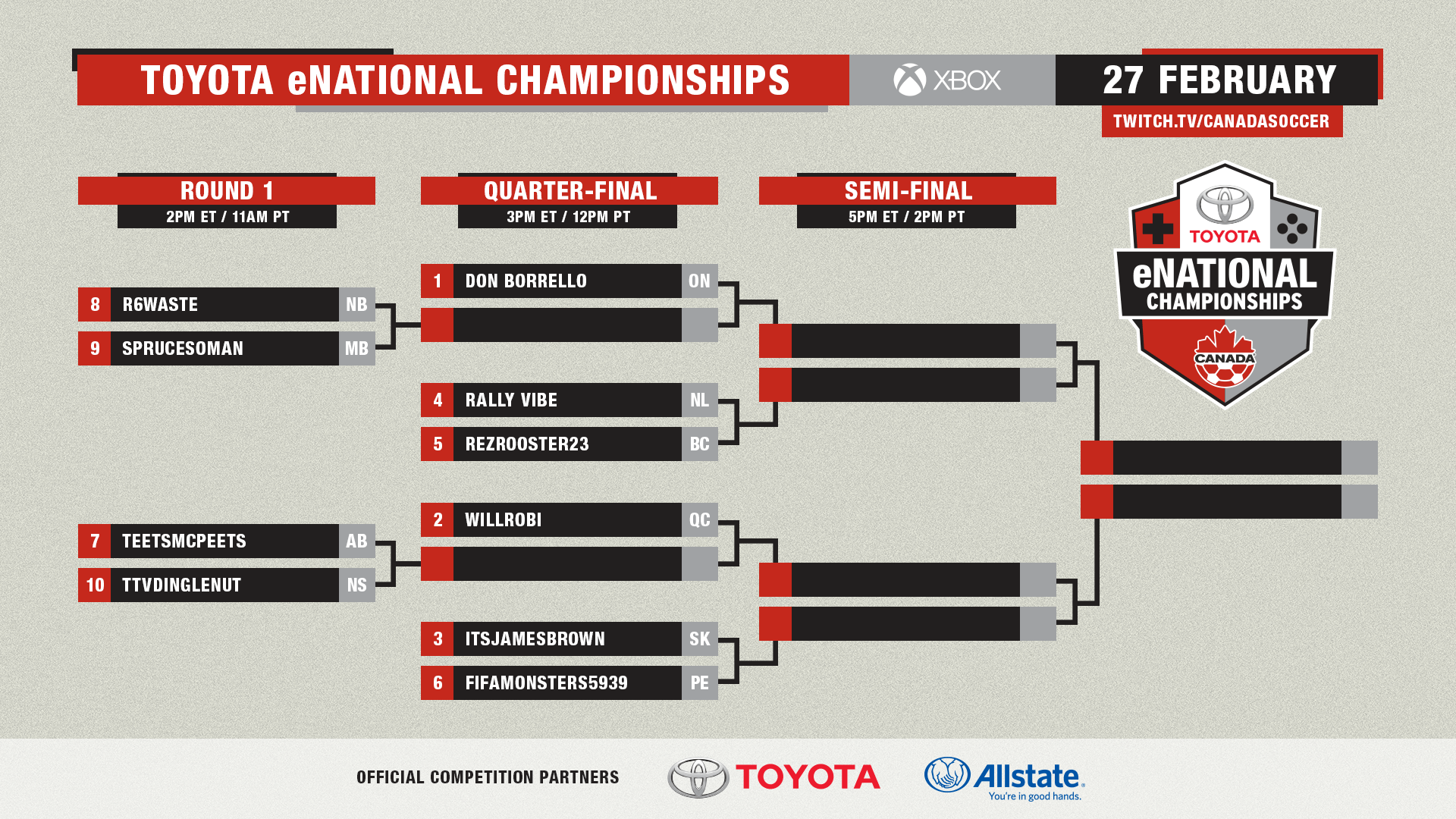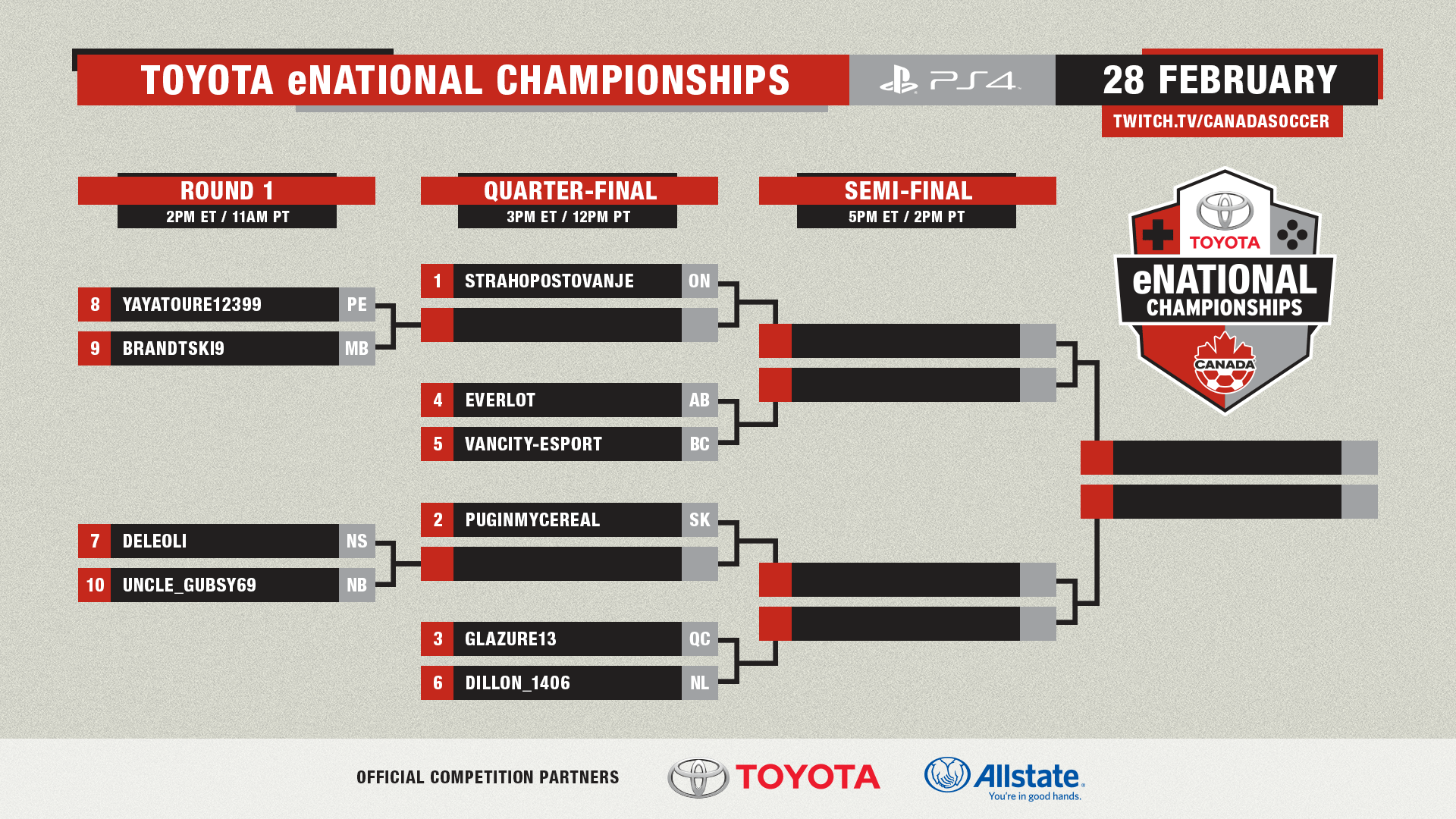 Competitors will compete in a best-of-three series kicking off with opening round matches at 2 p.m. ET each day. Quarter-Final matchups kick off at 3 p.m. ET with the Semi-Final slated for 5 p.m. ET ahead of the best-of-five Final at 8 p.m. ET. All matches will be streamed LIVE on Twitch.tv/canadasoccer hosted by eSports personality Chuboi, along with Faizal Khamisa and Nicco Cardarelli.
The two Toyota eNational Championships Winners crowned will receive a Canada Soccer Prize package including a custom Nike Canada Soccer jersey. Updates will be available via the official Canada Soccer National Championships Twitter feed @CanadaSoccerNC or by following #eNatChamps on Twitter and Instagram.